Vaccination Plans & Coggins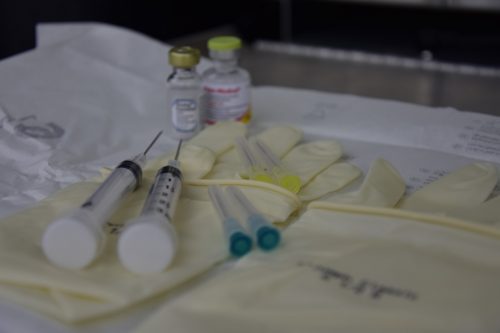 Though we don't provide general wellness care, we do provide Coggins and vaccines for our performance clients as needed. We provide digital Coggins through GlobalVetLink. The Coggins test looks for a disease called Equine Infectious Anemia. It is a viral disease that is spread by biting insects and causes longstanding disease in horses. Horses should be tested at least once every 12 months, and documentation of a negative test is usually required at most shows and to travel across state lines. International travel usually requires a new test within 6 months.
For horses showing at US Equestrian events, they must have been vaccinated for Equine Herpesvirus (Rhinopneumonitis) and Equine Influenza within the prior six months. For horses competing in FEI events (CDI, CSI, CCI, etc.) they must have received an Equine Influenza vaccine within the prior 6 months+21 days, and not within 7 days of competing, and have these vaccines recorded in their FEI passport. In certain cases, horses with histories of severe, life threating reactions to vaccination may be excused from these requirements with documentation and a letter from a veterinarian. This must be worked out long before the show, so contact the show organizers and your veterinarian well in advance.
Passports
Dr. Jill is an FEI Permitted Treating Vet (PTV). She keeps up to date on current medication, therapy, vaccine, and horse identification requirements for US Equestrian and FEI sanctioned events. Have a question about getting a new passport, stopping a medication for a show, or what vaccine requirements are? Let us know and we can help answer your questions.
Health Papers
We provide digital health papers through GlobalVetLink and VEHCS. Please prepare for interstate or international travel 3-4 weeks in advance as organizing these documents can take one week or more to complete. Information needed includes the official name of your horse, address the horse is shipping from and shipping to, the date of shipment, official copy of the most recent Coggins test, 60 days travel history of your horse, and location of border crossings for international travel. If your horse is flying, the shipper will usually begin this paperwork for you but be sure to inquire what is needed from you.